When you think of the luxury brand Christian Dior, you immediately think of glitz, glamour, drama and sophistication and that is exactly what surrounds the theme of the brand outside of the actual products. Famous for its elaborate and movie style commercials, earlier this year, Dior also homed in on the tech craze and made mobile fashionable in its multichannel effort to promote its iconic product the Lady Dior handbag.
The movie which is available to view via an iPhone application , is reminiscent of a black-and-white Alfred Hitchcock style film and is titled 'The Lady Noire Affair'. The app allows viewers to watch a trailer, the entire movie and its making all from the comfort of their iPhone.
The Christian Dior brand, founded by French fashion designer Christian Dior was properly launched back in 1947 but what even older brands are recognising and embracing is that old fashioned marketing strategies are no longer effective in today's era whereby mobile and interactive marketing is far more successful and reaches and engages consumers instantly.
The Dior movie is much like the commercials seen on television for Chanel starring actress Nicole Kidman. The mini-movie is about a woman named Lady Marion and what she may possibly have in her Lady Dior bag. To build anticipation and increase demand for the new Lady Dior bag, the company used social media tool Twitter to reveal one clue a day about the film until its release which of course built up anticipation and created a buzz and excitement about the Dior handbag. The film is a tribute to Dior's renowned Parisian style and the Lady Dior ba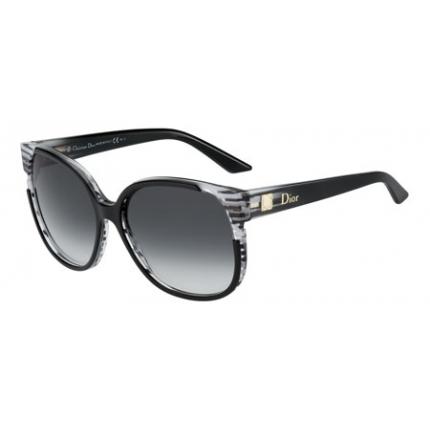 g. The film is eight minutes long and is the first of a series of four mini-movies.
Christian Dior is an incredibly iconic brand and the designer was renowned for his ability to create beautiful shapes and silhouettes and made women look ultra feminine. A famous quote from the designer 'I have designed flower women' and this involved a look which accentuated the waist and bust and creating garments which created a curvaceous look.
The collection of Dior sunglasses are wonderfully exquisite and glamorous, and designed to look fabulous and create a high couture style statement. Famous for the love of the colour pink which is a common colour in many of the Dior accessories, some of the sunglasses feature rose tinted lenses and pink frames but remain ultra chic and sophisticated. Some of the new styles also include dramatically oversized frames which are reminiscent of 1950's Hollywood glamour and there is also a selection of contemporary frames that are simple in style and highly on trend.
Dior is a classic brand that it has a unique style of its own. If you wear Dior, it definitely says something about your style personality and this is a high fashion designer label that depicts the essence of femininity. Dior is incredibly popular and regarded as sought after by many young people who favour the brand for the reason that it was loved decades ago. By keeping up with technology and adapting its marketing strategies accordingly, this has enabled the brand to reach out to the younger and tech savvy generation. The style of advertising campaigns and movies are also directed to portray the brand as one which oozes beauty, delicacy and glamour and also adds an element of the entertainment factor to the Dior brand which has proved to be very effective.
Tags:
Christian Dior
,
Dior sunglasses
,
iPhone
,
Lady Dior bag
,
Nicole Kidman
,
sunglasses
,
The Lady Noire Affair
,
Twitter