The brand Ray Ban was created by Bausch & Lomb to supply high quality sunglasses to US pilots in the 1930s. The initial Ray Ban Aviator design was based on a oblique teardrop shape, and over the past 75 years Aviator sunglasses have become a true design classic.
The early Ray Ban Aviator sunglasses offered wearers the first anti-glare lenses, filtering out infrared and ultraviolet rays. Combined with lightweight frames and an ergonomic fit for comfort, Ray Ban found they had an instant hit on their hands. The Aviator style became synonymous with pilots and then the military, when General Douglas McArthur was photographed wearing them during the Second World War and subsequently pictures were splashed across the world's media. Whilst the Ray Ban Aviator sunglasses were clearly sharp and lent the wearer a distinct air of cool, they were also the finest quality sunglasses of the time and offered ultimate UV protection.
From their early link with the US military, Ray Ban's Aviator sunglasses found another Service connection, on the silver screen in 1986, courtesy of a squadron of handsome navy chaps.
Maverick and Ice Man. Need anymore be said?
Tom Cruise and Val Kilmer immortalised Ray Ban Aviator sunglasses in everyone's favourite Eighties classic, Top Gun. Whether he was racing his fighter jet, riding his motorcycle or bedding Kelly McGillis, Tom Cruise's Ray Ban Aviators were ever present. So much so, that sales of Ray Ban's Aviator sunglasses rose 40% that year!
Since Top Gun put Aviators on the movie map, dozens of other films followed suit. Memorable placements include Cobra, To Live and Die in LA and Michael Jackson's This is It. Michael Jackson was a huge fan of Ray Ban Aviators, particularly their mirrored Aviator sunglasses, which he wore constantly in public and in many of his music videos.
Aside from movies Ray Ban Aviator sunglasses are popular with a host of celebrities and the general public. The style flatters every face shape, the lenses are so dazzlingly clear and the frames so neat and light that it's very hard not to love the Aviator. Ray Ban Aviator sunglasses have earned their cult status and then some!
Tags:
Eighties classic
,
Kelly McGillis
,
Michael Jackson This is it
,
Mirrored Aviator sunglasses
,
Ray Ban
,
Ray Ban Aviator Sunglases
,
Ray Ban aviators
,
Ray Ban sunglasses
,
RB3025
,
sunglasses
,
Tom Cruise
,
Top Gun
,
Val Kilmer
When it comes to sunglasses, we all know that one of the top names around is Ray-Ban. When it comes to throwing a party that attracts all manner of celebrities and style icons it seems that Ray-Ban doesn't do a bad job of this either!
Yes, last week in London town at the renowned Scala venue, celebrities including Miquita Oliver, Mathew Horne, Little Boots (Victoria Hesketh) and Peaches Geldof among a number of fashion bloggers and industry members were in full attendance to celebrate the re-launch of the Ray-Ban Classic Aviators. The party also saw The Big Pink and New York Dolls provide musical entertainment.
Ray-Ban certainly do like a party and therefore it seemed only fit to also hold one across the pond the week previous in New York, at the Music Hall of Williamsburg. Agyness Deyn, Kate Bosworth, Kellie Osbourne and Juliette Lewis all showed up to celebrate the re-launch of the Ray-Ban Classic Aviators and the guests were also treated to a performance by Iggy
Pop which apparently ended with the audience joining the rock star on stage!
Ray-Ban Classic Aviators are timelessly stylish shades that ooze sophistication in that laid back Tom Cruise – 'Top Gun' kind of way (drool!). Looking equally fab on guys and girls, Ray-Ban Aviators are one of those styles that suit and flatter all face shapes and can effortlessly be added to your ensemble regardless of whether your outfit is casual, smart or sporty. If you are looking for the perfect pair of sunglasses that you can wear year after year, look consistently on–trend and provide the ultimate in eye protection, Ray-Ban Classic Aviators are definitely the way to go and are the perfect investment sunglasses.
It seemed that the celeb folks at the two Ray-Ban parties definitely agreed by the number of them wearing their aviators indoors! Any excuse!
Tags:
Agyness Deyn
,
Iggy Pop
,
Juliette Lewis
,
Kate Bosworth
,
Kellie Osbourne
,
Little Boots
,
Mathew Horne
,
Miquita Oliver
,
Music Hall of Williamsburg
,
New York Dolls
,
Peaches Geldof
,
Ray Ban
,
Ray Ban sunglasses
,
Ray-Ban Classic Aviators
,
Scala
,
The Big Pink
,
Tom Cruise
,
Top Gun
,
Victoria Hesketh
When you think of the word sunglasses, Ray-Ban is the brand which probably springs to mind the quickest. Always at the forefront of style and fashion, Ray-Ban sunglasses actually have one of the most valid and interesting histories of all the designer brands. Indeed, their modern and on trend looks may deceive the fact that they have actually being around since 1936 and the first pair to be launched; the Ray-Ban Aviator sunglasses are still hot sellers today.
The History-: During the 1940s, Ray-Ban worked closely with the US Air Force to develop the mirror lens which was an anti-glare measure and tested by pilots. Designed for the sole purpose of function, even back then, the sunglasses soon became quite the desired fashion accessory.
In the Movies-: Think back to all the classic films and it is very likely that a pair of Ray-Ban sunglasses sneaked their way onto the silver screen. The most prominent film in which Ray-Ban sunglasses were featured is in the Blues Brothers, the actors of which are all pictured in Ray-Bans on posters for the film and in the famous opening sequence. Other films also include Miami Vice, Reservoir Dogs, Men in Black and who can forget Tom Cruise's character in Top Gun!
On the Celebs-: As Ray-Ban sunglasses are always considered fashionable, a whole host of glamorous and fashion forward celebrities are regularly seen wearing them. These include Brad Pitt, Paris Hilton, Lindsay Lohan, Kate Moss, and Cheryl Cole to name only a
few who favour their Ray-Bans for that effortlessly thrown together look. The colourful Ray-Ban Wayfarers have been a huge hit in 2009 and have adorned the faces of many a celebrity in the style pages. The bright and bold colours are the perfect way to jazz up any outfit and the shape of the Wayfarer is actually very flattering for most face shapes.
The New Styles-: Ray-Ban is constantly updating and revamping its most iconic styles as well as launching brand new designs. A few to look out for this season include the new unisex RB2027 frames which with their slick wraparound style that is a little smarter than typical wraparounds are definitely set to be a sure favourite in 2010. This style is available in a selection of various colours and the slick Ray-Ban logo is positioned on the arms. The new RB2140 sunglasses are a further update of the Wayfarer and one particular version is incredibly cool and contemporary with a white acetate frame and a pink floral pattern on the interior of the arms. The new Tech RB8031 Ray-Ban's are a new aviator style made from unique Ray-Ban Tech carbon fibre arms and polarised silver lenses and are a great example of using the most innovative of production techniques and materials to create an incredibly high quality product.
Ray-Ban is one of those brand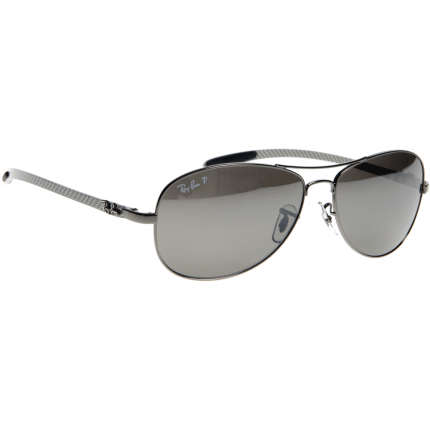 s that has its own distinctive style and the sunglasses remain classic yet keep up with modern trends by injecting contemporary features such as splashes of colour, vibrant patterns and modern technical additions. They really are one of the best brands to invest in if you are looking for great looks and quality and the various styles, because of their simplicity suit many face shapes and fashion preferences. Definitely a winning brand if you are looking to achieve an effortless and thrown together look with a sense of celebrity-like chic!
Tags:
Brad Pitt
,
Cheryl Cole
,
Kate Moss
,
Lindsay Lohan
,
Men in Black
,
Miami Vice
,
Ray Ban
,
Ray Ban sunglasses
,
Ray Ban Wayfarer
,
Ray-Ban Tech
,
RB2027
,
RB2140
,
RB8031
,
Reservoir Dogs
,
sunglasses
,
The Blues Brothers
,
Top Gun
We all know that RayBan sunglasses are one of the most popular, ever stylish and versatile sunglasses around. The brand has a remarkable history and has been featured in numerous iconic films including Top Gun, The Blues Brothers and Men in Black.
This month, when I have been looking through the style pages of the glossies, Ray-Ban sunglasses have cropped up on many occasions and the brand definitely seems to be the choice of many celebrities. Yes, it may be November, but sunglasses as every fashion lover is aware, can make for a high style statement and add a finishing touch to your look come rain or shine. Ray-Ban's have the added advantage of being incredibly functional and so when the sunshine does pop out on the odd occasion (well, here in the UK!), then you know your peepers will be fully protected from UV rays.
So, Ray-Bans and celebrities. The two definitely seem to go hand in hand and here is a rundown of who has been wearing what style of R
ay-Ban shades over the past month or so.
Most of us have harboured an obsession with the Twilight film and of course, more recently the new sequel New Moon. Remember when we saw the rather dashing Edward Cullen (Robert Pattinson) in the first scenes of Twilight with a cool pair of shades? Well, these were infact the classic Wayfarers and the actor himself in addition to his co-stars Kristen Stewart and Taylor Lautner claimed that Ray-Ban Wayfarers are the ultimate Twilight accessory. Well, if they're good enough for great looking vampires!
Rachel Bilson who has become quite the fashionista since the hit show the OC has regularly been spotted in her Ray-Ban 2140's in a dark tortoiseshell tone. The dark shade of these sunglasses compliment Bilson's dark hair and skin tone as they offer something a little softer in colour than block black. With sleek lines and sharp style, these 2140's make for a great laid back look a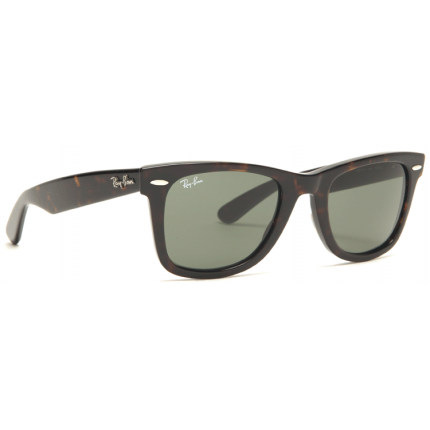 nd are very popular among a young and trendy crowd.
With the departure of Lauren Conrad from the latest season of the Hills, Audrina Partridge has taken the crown of style Queen (and drama!) in the show and has frequently been spotted wearing a pair of Ray-Ban aviators in gold. From a style perspective, these are the ultimate in versatility and Audrina has been seen wearing them en-route to the gym, out casually with friends and to the beach. They definitely inject an effortlessly cool edge to your look no matter what your choice of outfit. Another fan of the Ray-Ban aviators is Minority Report bad boy actor Colin Farrell who was pictured wearing a gold rimmed pair. Ray-Ban aviators were first launched in 1937 and aside from contemporary updates such as colour and lens technologies, the aesthetic styling is exactly the same proving that the brand is timelessly on trend.
From a functional perspective, many Ray Ban sunglasses also incorporate a G-15 lens. The G-15 lenses transmit colour naturally and therefore you get a clearer and true vision as opposed to just seeing heavy lens colour. This technology has been incorporated into many Ray-Ban
sunglasses over the past seven decades and is unique to the brand.
Other celebs who love their laid back Ray-Ban look is Nicky Hilton, Kate Moss, Peaches Geldof and Rhianna, some of whom favour their coloured Ray-Ban Wayfarers which were one of the most popular accessories at this year's music festivals. Ray-Ban is one of those brands that people love, trust and tend to find a pair within the extensive selection that suits them. Unlike some other designer brands, they are also affordable with the Wayfarers just below £80 so you can look like a celeb and not break the bank!
Ray-Ban has existed for over 70 years and with iconic styles consistently worn and re-vamped, this brand is definitely staying at the forefront of fashion for quite some time.
Tags:
Audrina Partridge
,
Colin Farrell
,
coloured Ray-Ban Wayfarers
,
Edward Cullen
,
G-15 lens
,
Kate Moss
,
Kristen Stewert
,
Men in Black
,
Minority Report
,
New Moon
,
Nicky Hilton
,
Peaches Geldof
,
Rachel Bilson
,
Ray Ban
,
Ray Ban aviators
,
Ray Ban sunglasses
,
Ray-Ban 2140
,
Rhianna
,
Robert Pattinson
,
sunglasses
,
Taylor Lautner
,
The Blues Brothers
,
Top Gun
,
Twilight