The lifestyle brand Nixon was founded in California in 1997. Nixon watches are a predominant part of the accessories collection and are renowned for their bold and innovative designs – some more overstated than others and are also respected in the watch and fashion industry for their extremely high quality craftsmanship.
A further advantage of Nixon watches is that they appeal to a wide variety of style preferences and budgets with some of the more expensive models such as elite The Ceramic Player priced at £1,100 compared to The Time Teller P which is priced at a more moderate £50. Both of these models are actually incredibly popular and therefore just because you may opt for a more budget friendly Nixon watch, you are still getting the Nixon style and quality. Of course, the cost also depends on the choice of materials used and the specific functions of the watch.
The Nixon wa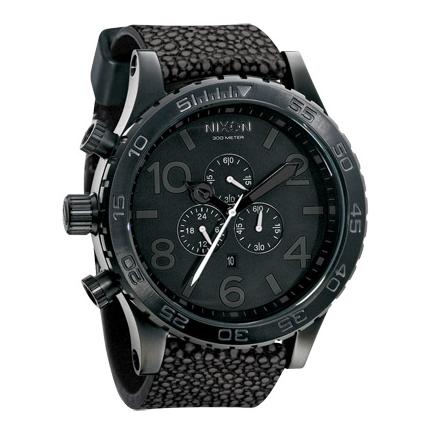 tch collection is incredibly diverse – perhaps you are looking for something sporty but still sleek and superior in terms of quality and function? If so, the 51-30 Chrono Nixon watch is a perfect choice with its hardened mineral crystal case, 6 hand Japanese quartz movement and second sub dial chronograph, the overall aesthetic is bold and aggressive but still sleek and sophisticated and with a sporty appeal.
For something colour inspired, the Dash Nixon watch for ladies is a popular style and comes in an array of colour choices including hot pink, blue and yellow and features a polycarbonate case with acrylic crystal and a custom digital dial with functions such as a day/date display and a light.
If you are seeking watch that is ultra unique and a little different from the norm, the Chalet is a great choice;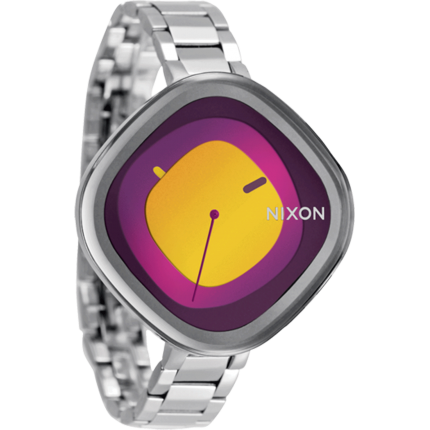 boasting wood inserts and a super sleek rectangular dial with 3 hand Japanese Quartz movement. The Zona for ladies is also a highly original styled watch with one version featuring a diamond shaped dial with yellow, purple and pink colours complimented by a sleek and slim stainless steel bracelet strap which keeps the design statement but not too over the top.
With Nixon watches you can always expect the unexpected – the designs are innovative and boast high quality materials and functions. The brand is a respected lifestyle brand and therefore many Nixon watches also feature fun aesthetic elements such as bold colours or quirky shaped dials for example. Achieving the perfect balance of being overstated and original without being ostentatious, a Nixon watch shows you have a confident sense of style whilst also being style savvy and are unafraid to stand out from the crowd.
Tags:
51-30 Chrono
,
Dash Nixon
,
nixon
,
Nixon watches
,
The Ceramic Player
,
the Chalet
,
the player
,
The Rubber Player
,
The Time Teller P
,
The Zona
,
watches