Michael Kors watches are associated with luxury, decadence, style, class and elegance and Michael Kors never fails to impress with his ability to retain the exquisite elegance of the brand but still infuse the key looks and trends of the season. With celebrity fans of the Michael Kors label including Kate Bosworth, Angelina Jolie and Cameron Diaz, a Michael Kors watch certainly shows you have true style taste!
Michael Kors watches are timeless accessories but new versions are released in conjunction with seasonal trends to keep the collections fresh and exciting. There are some stunning new designs to look out for that are perfect to take you from summer through to autumn/winter.
Even if you favour a casual look, it is always nice to add in a high-end statement accessory which complements the casual outfit, but still adds an element of glamour and drama. The new MK5163 Michael Kors ladies watch with its white cerami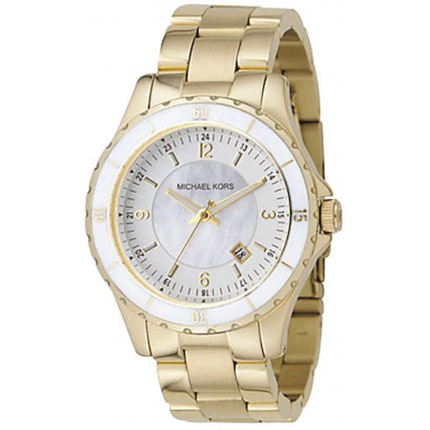 c bracelet strap and white dial with silver accents is the perfect way to add elegance to your look. This watch is incredibly versatile and is one of the most in-style types of watches for this season and next.
Michael Kors is renowned for his love of soft autumnal tones and the MK5174 watch made of gold plated stainless steel and enhanced with a Mother of Pearl dial is a beautiful design which is exceptionally trendy in aesthetic style and the gold tone adds that element of classic Michael Kors chic. This watch immediately shows that you have a refined sense of style but still like to inject a trend inspired edge to your look.
Michael Kors has also recently incorporated bursts of vibrant colour into his watch designs and therefore the uber chic MK5324 ladies watch with its purple polycarbonate bracelet strap complemented with gold plated accents is a great choice if you like your accessories to pop with colour.
For something that is highly representative of the classic Michael Kors style, the MK4283 ladies watch is the perfect choice for moving into autumn/winter. Featuring a black textured leather strap and a bold square dial with exquisite silver accents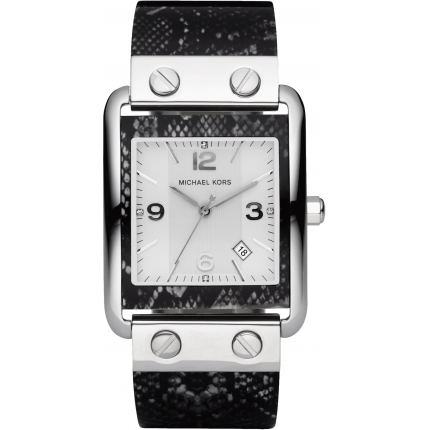 , this watch is statement but super sophisticated and a defining Michael Kors piece.
In addition to looking great, Michael Kors watches are renowned for their high quality functionality with features including including sub dial chronograph and date windows. Instantly recognisable to the Michael Kors brand and always listed as the must-have accessory in all the style pages, a Michael Kors watch will instantly add the element of statement and refined chic to your look!
Tags:
Angelina Jolie
,
cameron diaz
,
Kate Bosworth
,
Michael Kors
,
Michael Kors Watch
,
Michael Kors watches
,
MK4283
,
MK5163
,
MK5174
,
MK5324
,
watches
Older Posts »