So the autumn season is upon us but that certainly doesn't mean that your sunglasses should be pushed to the back of your accessories wardrobe – especially if your choice of sunglasses are a pair of Ray-Bans!
Ray-Ban sunglasses are a timelessly stylish and statement accessory with a huge number of the various styles always seen on the celebs and style icons. If you know you are after a designer pair of sunglasses that you want to serve style and function longevity, Ray-Ban sunglasses are a perfect choice as will always be right at the forefront of fashion and provide you with that effortlessly chic look that the celebs seem to pull off so well!
Let's take a look some of the Ray-Ban styles that the celebrities have been seen wearing-:
Demi Levato is a big fan of her Ray-Bans and was spotted wearing the Ray-Ban 2140 Wayfarers – one of the most famous and iconic styles of sunglasses that are constantly re-invented boasting slightly adjusted frame sizes, colours and patterns to keep the look fresh and contemporary. If you are after a classic style of sunglasses, you can't go wrong with the original black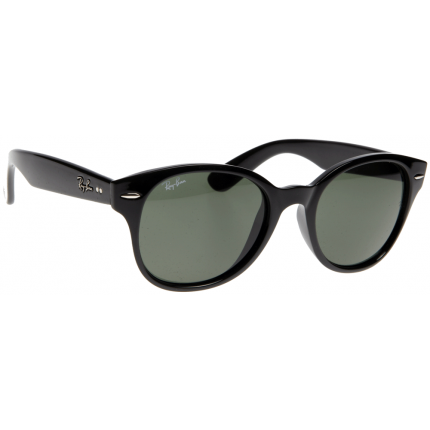 Wayfarers.
The Ray-Ban 4141 sunglasses are a huge hit on the style scene and are similar to the Wayfarer in terms of their thick frame and simple style but the lenses are distinctively more rounded. The celebs have caught onto this design quickly and the Ray-Ban 4141 style has been seen on the likes of Mischa Barton, Pixie Geldof, Pixie Lott and Fearne Cotton.
Ray-Ban was the original creator of the aviator sunglasses and today, the ultra iconic Ray-Ban 3025 style is still going strong. These sunglasses are super easy to wear – flattering most face shapes and instantly providing you with a laid-back chic look whilst also adding a smart and put-together finish to your ensemble. Ray-Ban aviators are constantly seen on the style icons and celebrity fans include Audrina Partridge, Lo Bosworth and Mollie King from The Saturdays.
The Ray-Ban 41
38 sunglasses are part of the Predator Ray-Ban collection and feature a thick frame that is wrapped to provide protection and create a sleek finish. Singer Aggro Santas was pictured in the recent pair of Ray-Ban 4138 sunglasses at The MOBO Awards 2010 Nomination Launch held at the Mayfair hotel.
Ray-Ban sunglasses are ultimately one of the most iconic brands of sunglasses out there because many of the styles are simple and are designed to compliment all trend/style preferences – fans of the grunge look could easily work a pair of Ray-Ban Wayfarers as could someone who prefers a classically chic style.
Just because summer is over, Ray-Ban sunglasses certainly aren't going anywhere so keep your eyes peeled for new styles arriving this season!
Tags:
Aggro Santas
,
Audrina Partridge
,
Demi Levato
,
Fearne Cotton
,
Lo Bosworth
,
Mischa Barton
,
Mollie King
,
Pixie Geldof
,
Pixie Lott
,
Ray Ban
,
Ray Ban sunglasses
,
Ray Ban Wayfarers
,
Ray-Ban 3025
,
Ray-Ban 4138 sunglasses
,
Ray-Ban 4141 sunglasses
,
sunglasses
,
The Saturdays