Despite being founded back in 1937, the Ray-Ban brand today in 2010 is stronger than ever! Every year Ray-Ban usually reveals a new and exciting style or a revamped version of an iconic style, so we are always waiting in anticipation to see what's coming next!
Last year when retro style was a huge key trend, the old-school colour inspired Ray-Ban Clubmasters were one of the hottest designs to be seen wearing. Still a favourite that has continued through to summer 2010, the Clubmaster is an incredibly popular style and we predict that the forthcoming music festivals will definitely see the colourful and classic Clubmasters once again, in all their glory!
There is also a Ray-Ban d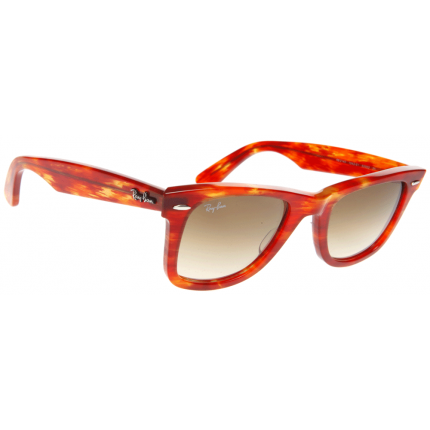 esign that all the style icons, celebrities and anyone who knows a thing or two about fashion are constantly seen wearing – the Ray-Ban Wayfarer. Kate Moss, Nicole Ritchie, Lauren Conrad, Kristen Stewart and Robert Pattinson have all been seen sporting their classic and colourful Wayfarers (with Robert wearing them on-screen in Twilight as well as off-screen!) and the design just seems to flatter every face shape, providing your finished look with that sense of star quality.
It's probably fair to say that the Ray-Ban Wayfarer has become a defining fashion item of this era and is likely a staple in many of our wardrobes or at least one that is high up on our wish list! The flattering shape that looks great on men and women is synonymous with only the coolest movers and shakers in the fashion and celebrity industry, yet also looks effortlessly stylish on us 'normal' folk who love the opportunity to get a piece of what our face celeb is wearing – and be able to wear it according to our own style and still look great. Ray-Ban sunglasses are accessible to everyone yet still possess sought after status due to the brand's significant history and the superior quality of each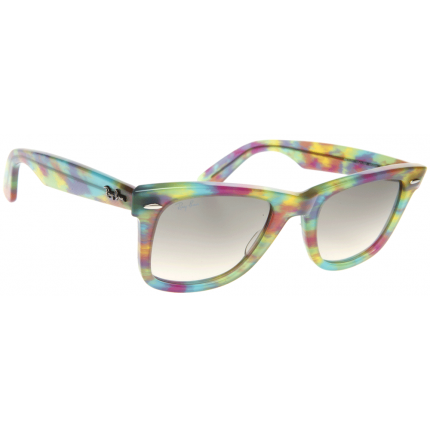 pair, meaning that you really do get more than what you pay for.
Colour and the concept of mixing patterns and prints is a huge look for summer 2010 in clothing and accessories, therefore the Wayfarer has adapted accordingly to suit this trend. The acetate, slightly masculine and bold shape remains exactly the same but vibrant colours and patterns on the main frame and/or the frame interior have being added with the result being a contemporary, fresh and trendy collection with that flawless classic edge that has highly contributed to the overall success of Ray-Ban. From desert camouflage Wayfarers to pastel multi coloured crystal Wayfarers and even bright sunshine yellow Wayfarers, make sure you check out the latest collection to see which creative design catches your eye – each and every pair will make you look instantly stylish in an effortlessly 'thrown together' way, and the use of colour and pattern in the new Wayfarers is a great way of adding some vibrancy to your summer style!
Tags:
desert camouflage Wayfarers
,
Kate Moss
,
Lauren Conrad
,
Nicole Ritchie
,
pastel multi coloured crystal Wayfarers
,
Ray Ban
,
Ray Ban Clubmasters
,
Ray Ban sunglasses
,
Ray Ban Wayfarers
,
Robert Pattinson
,
sunglasses
,
sunshine yellow Wayfarers
,
Twilight