D&G is always a hot favourite among the celebrities and it has once again being brought to the fashion forefront after hosting the swanky after party of the Twilight New Moon special screening in New York where the cast members including Ashley Greene, Nikki Reed and Taylor Lautner, as well as the rumoured off-screen leading couple Kristen Stewart and Robert Pattinson were in attendance. Ashley Greene also chose to show off a D&G number at the party which came in the form of a beautiful butterfly cocktail dress that perfectly captures the feminine but unique essence of the D&G style. Nikki Reed also wore a stunning gold slinky D&G dress with a crystal embellished neckline. New Moon which is the sequel to the hit film Twilight is the much anticipated film that everyone has been waiting for this year and along with the cast members, the D&G after party also saw a number of celebrities including Jessica Stam, Natalie Portman, Agyness Deyn and Taylor Momsen.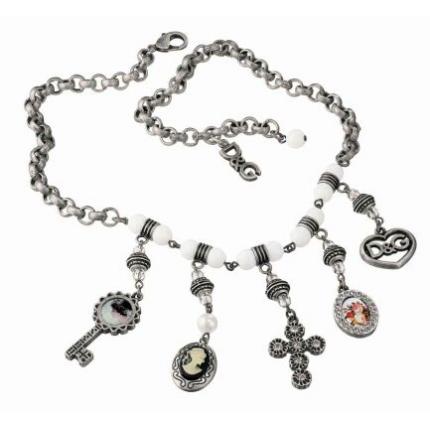 Since it was founded in 1985 D&G has been one of the first choices of designer for many A Listers and fashion lovers. The range of D&G jewellery is widely varied but retains that element of funky and unique D&G style which incorporates quirky features such as elegant charms and pendants or multi layers. From simple to statement, there is a piece of jewellery within the collection that will suit your style and compliment your overall look, whatever the occasion.
One piece which is typical of the D&G trend is the D&G Candy white ring. Large chunky rings are a big statement trend this season as create drama to your look – a striking ring will always be noticed. The ring features a wide band with a circular top section with the D&G lettering logo displayed in diamante jewels and the perimeter also incorporating diamantes. The D&G Crossroads ring is completely different in style but equal in statement with a polished band and three cross shaped charms in different designs with black and clear jewel features. Cuff style watches have been a fashion must this season and the same applies to jewellery – the D&G Rough, D&G Anchor, D&G Locked and the D&G Lush collection are great examples of how a chunky bracelet, cuff or bangle can add something truly unique and defined to your look. One common feature within the range of D&G jewellery is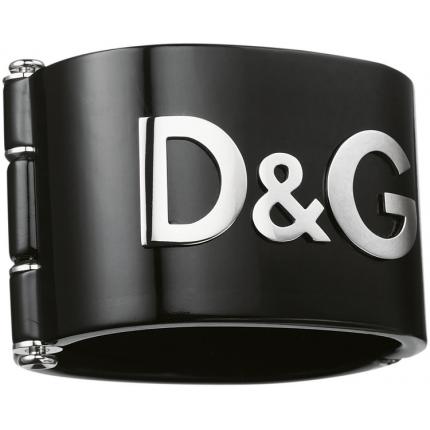 that most of the pieces feature the D&G lettering branding – this has been evident in many of the clothing and accessory collections and is often where the use of striking diamantes are incorporated for a glamorous edge. The D&G Multiple necklace is bang on trend with multi layered chain strands of different lengths which creates depth to the piece. Primarily gold, this necklace also includes a black section woven into one of the gold chains and seven D&G charms – again, a further key trend. Many celebrities have seen working this look and it works incredibly well against a plain coloured outfit.
D&G is a fashion label that is designed to be noticed. That said, there are also some beautiful understated pieces such as the D&G Lines chunky ID style bracelet. With an extensive collection of necklaces, bracelets, rings and earrings, (some of which are also unisex) D&G jewellery is the perfect way to compliment your look and can easily be worn in the day through to night. Still a huge favourite among the celebs and hosting high profile events, the iconic D&G brand will always be the hot label to be seen in due to its unique and timelessly stylish appeal.
Tags:
Agyness Deyn
,
Ashley Greene
,
D&G
,
D&G Anchor
,
D&G Bubble
,
D&G Candy ring
,
D&G Crossroads ring
,
D&G jewellery
,
D&G Lines
,
D&G Locked
,
D&G Multiple necklace
,
D&G Rough
,
Jessica Stam
,
jewellery
,
Kristen Stewart
,
Natalie Portman
,
New York
,
Nikki Reed
,
Robert Pattinson
,
Taylor Lautner
,
Taylor Momsen