If you are looking for something that extra bit special in a pair of sunglasses, then you need look no further than the Oakley brand. A fine combination of unique, innovative style and incomparable function, Oakley has a distinct vision all of its own and embodies the notion that only the best is good enough.
Part of the reason why Oakley has become so renowned and respected in the eyewear industry is because of its polarization technology. Many of the Oakley styles ranging from the fashionable Oakley Frogskins through to the exclusive, statement and sports orientated Pit Boss sunglasses incorporate Oakley's High Definition Optics and Polarized lenses. Oakley's High Definition Optics (or HDO) provide the ultimate in visual clarity and effectively eliminate any distortion. Often a pair of standard lenses will slightly distort images
whereas HDO lenses enable to you see everything exactly where it is.
Polarized lenses then work to enhance the effect of HDO by balancing light transmission and blocking out glare which can be potentially damaging to the eyes. A huge number of professional athletes including Jake Halstead and Ryan Sheckler opt for Oakley sunglasses with polarized lenses and HDO because they help to maximise performance and always keep the eyes and face protected from harmful rays whilst on the go.
However, Oakley also appreciates that even if you prefer a more fashion forward pair of shades, you may also want to enjoy the superior Oakley technology and therefore a number of the ultra stylish Oakley sunglasses such as the chic and oversized Abandon ladies sunglasses, and the demure, versatile and super sophisticated unisex Square Whisker sunglasses, all have versions available that include polarized lenses.
Part of the reason why Oakley has become so popular is that it provides style options for every sport requirement whilst also creating a superb range of more fashion and trend led designs. Made using lightweight materials including the highly durable C-5 alloy for the slimmer wire style frames, to the robust O Matter frame as seen in some of the more bold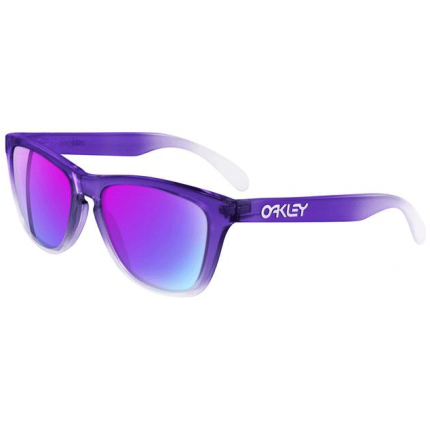 designs that require that extra impact resistance, every part of every pair of Oakley sunglasses through to the frame, fit, aesthetic detailing and lens is designed with the wearer in mind and aims to create the best visual quality and experience possible.
Here at Shade Station we have an extensive collection of Oakley sunglasses available including some of the most iconic designs such as the Oakley Jawbone to the high tech Split Thump sunglasses which innovatively allow you to listen to music and communicate whilst on the go!
So why not check out the entire Oakley sunglasses collection and see the world through the truly unique Oakley eyes!
Tags:
Abandon sunglasses
,
C-5 alloy
,
High Definition Optics
,
Jake Halstead
,
O-Matter frame
,
Oakley Frogskins
,
Oakley Jawbone
,
Oakley Split Thump sunglasses
,
Oakley sunglasses
,
Pit Boss sunglasses
,
Ryan Sheckler
,
Square Whisker sunglasses
,
sunglasses