For decades the classic 'Teardrop' or 'Aviator' style sunglasses have dominated the fashion and eyewear world with celebrities, film stars, fashionistas and the public alike all adorning these flattering and inherently alluring frames. Many brands have got in on the act including Dior Sunglasses, Gucci Sunglasses, Oliver Peoples Sunglasses, Police Sunglasses, Polo by Ralph Lauren Sunglasses, Tom Ford Sunglasses and of course the brand that started the craze; Ray Ban Sunglasses. The original Ray Ban RB3025 Aviator Sunglasses have featured in a vast array of films, TV shows and on the faces of some of the world's most loved celebrities with the most famous appearance being made in Top Gun back in 1986. Everything about the Aviator style made them bound for success; the teardrop effect lens accentuates the natural lines on your face and will therefore suit the vast majority of people whatever their head size or shape. In this blog post we are going to explore some of the most popular Aviator models and run through exactly what makes each one so incredibly popular.
Ray Ban RB3025 - These are the grand-daddy of retro styling and stone cold cool eyewear. Back in the early 80s, sunglasses were primarily made from thick plastic which looked fantastic but were sometimes a little bit laborious if you wanted to wear them all day…enter the Aviator. Made from thin metal alloy, the frames sat comfortably on your face and never dug in thanks to their cushioned nose pads and unique shape; something that we had never seen before! Nowadays, the Ray Ban Aviator Sunglasses still turn heads and look just as iconic as their 20th century ancestors.
Dior Piccadilly 2 - Dior are one of the world leaders in fashion with their designs considered to be trend-setting and their eyewear second to none. The Dior Piccadilly 2 Aviator Sunglasses use both acetate and metal alloy to amazing effect and add a touch of dimension to the already stunning design.
Gucci GG4225/S - When you hear the name Gucci you are instantly transported to images of the truly rich living in true luxury, however their sunglasses are far from inaccessible. The Gucci GG4225/S Aviator Sunglasses not only utilise the teardrop lenses and thin frames, but further improve the design by adding a feminine weave effect on the arms!
Oliver Peoples Benedict - Born on the iconic Sunset Blvd Strip in Hollywood, Oliver Peoples has expanded its horizons massively from the small boutique they had back in 1986. The Oliver Peoples Benedict Sunglasses have slightly narrower lenses to the standard Aviator style meaning that they have a more 'wrap-around' appearance.
Police S8299 - Police were one of the founders of vivid and colourful designer eyewear and their brand new Aviator style S8299 Sunglasses juxtapose their rich history with modern innovation. With a slightly thicker frame and extended top bar, they are a breath of fresh air in the Aviator world!
Polo by Ralph Lauren PH3056 - Part of globally renowned fashion house, Ralph Lauren, Polo has started to become a fashion stalwart of its own and the PH3056 Aviator Sunglasses prove this perfectly. Polo's instantly recognisable logo is perched proudly on the thick arms as a sign of quality and their continued fervour for fashion excellence.
Tom Ford Cole - Tom Ford Sunglasses are so 'on trend' at the moment, it is difficult to keep their sunglasses in stock long enough to see the new styles! Luckily, however, we have seen the Tom Ford Cole Aviator Sunglasses and they are simply stunning. Made from both acetate and metal alloy, the top bar stands out prominently for a truly head-turning look!
_______________________________________________________________________________________________________
Tags:
aviator
,
aviator sunglasses
,
Dior Piccadilly 2 Sunglasses
,
Dior sunglasses
,
Gucci GG4225/S Sunglasses
,
Gucci sunglasses
,
Oliver Peoples Benedict Sunglasses
,
Oliver Peoples Sunglasses
,
Police S8299 Sunglasses
,
Police sunglasses
,
Polo by Ralph Lauren PH3056 Sunglasses
,
Polo Ralph Lauren Sunglasses
,
Ray Ban RB3025 Sunglasses
,
Ray Ban sunglasses
,
Shade Station
,
Tom Ford Cole Sunglasses
,
Tom Ford sunglasses
Further to our visit to the prestigious Dior catwalk event, we have now got some information about the new releases set to hit the shelves in Spring/Summer 2013 from Dior Sunglasses. There are going to be 2 special editions; the Dior Demoiselle 1 Sunglasses and the Dior Demoiselle 2 Sunglasses which express Dior's modern elegance and savoir-faire. The futuristic design features accentuate Dior's constant fervour for fashion perfection with touches of colour meeting in a beautiful butterfly effect frame; ideal to add a touch of class to any outfit.
The Dior Demoiselle 1 Sunglasses underline the asymmetrical nature of a brow line in a stunningly feminine way, with particular focus on the multifaceted sophistication of Dior's catwalk experience. Contrastingly, the Dior Demoiselle 2 Sunglasses feature exactingly symmetrical brow lines and the colour palette is chic and refined. Metal frame accents are hand painted to match the crystal temple designs perfectly and 'pastel metalised effects' lend an irresistible appeal to these amazing sunglasses. Such creativity combined with high quality manufacturing techniques honour Dior's timeless elegance and relationship with a new contemporary stylistic statement.
Dior Sunglasses for Spring/Summer 2013 are the utmost expression of Raf Simon's (Creative Director at Christian Dior) couture inspirations for the season, and he recently stated that; "freedom is the motto, allowing the perfect match between a futuristic design and a feminine spirit." Here at Shade Station we couldn't agree more and they will surely be amazingly popular this Spring/Summer season. Keep up to date by following us on Facebook and Twitter and we will let you know exactly when these arrive in with us…
______________________________________________________________________________________________
Tags:
Demoiselle
,
Dior Demoiselle 1 Sunglasses
,
Dior Demoiselle 2 Sunglasses
,
Dior sunglasses
,
Le Demoiselle de Dior
,
Preview
,
Shade Station
,
Special Editions
,
sunglasses
The end of January saw the Haute Couture Fashion Week (Spring/Summer 2011) take place in Paris. Of all the fabulous designers who showed there – it was Christian Dior who illicited the best reviews. Known for its drama, theatrics and glamour, the Dior show is always a sumptuous spectacle, with bright, rich colours, beautiful models and billowing gowns.
Dior women include actresses Sharon Stone, Charlize Theron and the Oscar-nominated Natalie Portman who has recently joined the fold. The Parisian design house, headed up by the equally dramatic John Galliano, prides itself on dressing and accessorising strong, gorgeous women.
If you're a fan of Dior and John Galliano's work you'll be very taken with Shade Station's selection of Christian Dior sunglasses. Our new range of Dior shades tick all the current trend boxes.
Ladylike Fifties with feline shaped sunglasses  – (Models: Panther 2 / Diorbagatelle)
Oversized Sixties with large frames and lenses – (Models: Dior Volute 1 / Dior Chicago 1 / Zemire)
Animal print ahoy – not only tortoiseshell, but Panther print and leopard print frames! – (Models: Panther 1 / Panther 2 / Diorfroufrou)
Colour pop frames in white, turquoise, red and yellow – (Models: Copacabana / 60s 1 / Dior Chicago 1)
It's so easy to get your fashion fix with Dior sunglasses! You can also double up the trends by mixing a feline shape with an animal print, for added fierceness. Or maximise your showstopping potential with oversized white or turquoise coloured frames! Unlike some designer brands Christian Dior sunglasses are affordable and the collection is vast – so there really is something for everyone…
Tags:
Christian Dior sunglasses
,
Dior sunglasses
,
John Galliano
,
Natalie Portman
,
Paris Haute Couture
,
sunglasses
Whether you're on or off the slopes this winter, the 'ski chic' trend is one that is definitely prominent on the style scene. To compliment your cosied up style this season, all you need to infuse a pop of glamour to your look is a pair of visor style sunglasses. One designer brand that has got the look spot on is super luxe Dior, with it range of Dior sunglasses.
Yes, Dior is definitely the label to rely on when it comes to working the ski chic look. The new Dior Volute 3 sunglasses for example are a style for ladies, boasting an expertly cut and contoured visor lens with the ornate detailing seen on the arms. The hinge comprises of an open circular section and combined with the double stranded arms, this provides an exquisite and luxurious touch to the prominently sporty design.
The Dior Volute 3 sunglasses are also available in a range of colours and textures so you can really tailor the look to
compliment your personal style! Examples include a translucent honey frame with silver Dior hinge detailing and a graduated brown visor lens, or for something ultra girly, a pink and purple frame with a silver Dior hinge and a graduated brown visor lens.
Of course, the visor style isn't for everybody and therefore Dior has a fantastic variety of other styles in the offering including a sophisticated and statement oversized design called the Dior Chicago 1, as well as a chic and vibrant aviator style, the Dior Chicago 2 sunglasses.
Dior is renowned for taking staple styles and perfectly infusing strong elements of glamour, making them beautifully decorative and elegant but also practical and versatile. Dior sunglasses are definitely a must-have for every fashionista on the go this winter – on and off the slopes!
Tags:
Christian Dior sunglasses
,
Dior
,
Dior Chicago 1
,
Dior Chicago 2
,
Dior sunglasses
,
Dior Volute 3 sunglasses
,
ski chic
,
sunglasses
With summer on the way, a pair of sunglasses provides the essential accessory to protect your eyes and ensure that you look super stylish. Whether you prefer your sunglasses to be chic, sophisticated, super glamorous, sporty, or perhaps a combination of each style, we definitely have something that will appeal. With a huge array of designer brands to choose from, you need look no further than Shade Station when finding your perfect pair of sunglasses.
Carrera sunglasses are going to be huge this summer and we have already seen both Lady Gaga and Alicia Keys rocking a pair of Carreras in their recent music videos. With celebrities such as Kanye West and Paris Hilton also working the Carrera sunglass look, these retro sporty inspired sunglasses with vibrant coloured and fresh toned frames are effortlessly cool, great for everyday chic and offer something a little alternative.
A new exciting brand just added to our list is Pucci sunglasses . This designer label is famous for its vibrantly printed scarves with beautiful swirly, psychedelic style patterns and the brand has now launched a sunglasses range. Capturing the key trend of colour, the collection comprises of some wonderfully glamorous oversized retro style sunglasses with the iconic boho style Pucci pattern as well as block colours including stunning aqua tones as well as feminine violet and purple. The detailing incorporated into the Pucci sunglasses is also striking.
Next up we have the ever stylish and faithful Police sunglasses brand which with their understated yet effortlessly cool range, you will never fail to look chic and stylish. Police shades have also added some new styles to their collection which include sleek wraparound sunglasses, classic style sunglasses with narrow frames and aviators and even some retro oversized styles with a sporty edge. Great sunglasses for both the guys and girls!
Fendi is also a hot designer brand to look out for and following the launch of the new Fendi Chef handbag, the luxury brand thought it only fair to launch a pair of Fendi sunglasses to match – perfect for every fashionista! There are some wonderfully dramatic but elegant Fendi oversized sunglass styles with pretty embellishments such as a small flower positioned on the frame making for a delicate touch. Perfect for channelling a high fashion and polished edge.
Who could forget Prada? The ultimate in glamour, Prada sunglasses have some incredibly styles for both men and women ranging from classically oversized to cool aviators and some new geek chic styles with narrow lenses and thick frames. The Prada butterfly sunglasses which are nipped in at the centre are still a huge must-have for this season and add definition and a unique edge to your look – perfect for something that little bit different. In an array of vibrant colours as well as classic tones such as black and brown, Prada sunglasses tick every style box.
Prada Sport sunglasses are also a new addition and offer something a little more sports orientated and great for everyday on-the-go chic with understated classic styles complete with the vibrant Prada Sport logo. Wraparound sunglasses, visor style sunglasses, geek chic style sunglasses (thick frames and narrow lenses) and aviator sunglasses are the hot designs to look out for and perfectly capture that summer chic look with a casual edge.
Ray-Ban sunglasses never fail to be a hot favourite and the style icons cannot get enough of the revamped and on-trend colourful Wayfarers which are constantly seen when the sun comes out (and even when it doesn't!). This season, Ray-Ban have also launched Limited Edition Wayfarers which of course, are only available for a limited amount of time and are going to be a firm style favourite this summer an sure to be seen at the music festivals. One of the most classic of all the Ray-Ban's and one of the first styles of sunglasses to be launched is the Aviator RB3025 sunglass which is still going strong and a classic that has been adapted to incorporate various lens and frame colours but retaining the original edge that makes it so popular and again, a favourite among the celebrities!
For something ultra dramatic, glamorous and show stopping look no further than BVLGARI sunglasses. These sunglasses are always regarded as on trend due to their high fashion appeal that never fails to attract attention. Regularly spotted on the most chic of style icons and celebrities BVLGARI sunglasses are the depiction of luxury fashion. With intricately designed hinge detailing, embellishments that often stretch down the length of the arm and the incorporation of exquisite colours the collection of oversized and visor style BVLGARI sunglasses are timeless accessories.
Tom Ford is the man of the moment in both movies and fashion and his collection of Tom Ford sunglasses are wonderfully chic and glamorous. One particular style that will definitely turn heads is the oversized Nico Sunglass style – these sunglasses are creatively designed with a triangular style frame but as this season is all about going bold and as fashion is about creating a statement then why not give them a try and assert your own unique high fashion style! Other styles include the more classic and slim framed oversized styles as well as some super chic new aviators which are timeless sunglass classics.
Lady Gaga shot to stardom in 2009 and she is now one of the most famous ladies in pop, also noted for her unusual but amazing sense of fashion. Whilst off stage Lady Gaga can often be spotted working the latest designer shades and she was recently featured on the front cover of V Magazine in a pair of MMJ112 Marc Jacobs peel-off style sunglasses! The MMJ112 sunglasses are an oversized retro style and look incredibly funky and stylish in hot seasonal colours. These are sure to be a favourite this spring/summer along with the other oversized and aviator Marc Jacobs sunglass styles.
The famous Oakley sunglass brand never fails to surprise and impress with its highly innovative and stylish range of sunglasses, perfect for every sporting need. Some of the new releases including the O Rokr and Split Thump incorporate added high tech features such as an MP3 player and Bluetooth so you can listen to your favourite tunes and keep in touch whilst on the go! The new Oakley Conduct frame is an amazingly slick visor style with Oakley's unique High Definition Optics for precise visual clarity and a chic and bold aesthetic style. The Oakley M Frame sunglasses capture the futuristic style appeal and feature innovative M shaped lenses for function, style and comfort and the new Oakley Hinder sunglasses are an oversized style for ladies with that distinct Oakley attitude with a high trend edge. Oakley is always at the forefront of eyewear technology and the brand's sunglasses never fail to look sleek and streamlined and convey that the wearer really means business!
Other hot brands to look out for include the classically sophisticated Chanel sunglasses  in addition to Dior sunglasses, Dolce & Gabbana sunglasses, Roberto Cavalli sunglasses, Gucci sunglasses and Armani sunglasses for a wide array of super glamorous sunglasses that make for the one faithful accessory that will remain stylish for seasons to come. D Squared sunglasses, Prada Sport sunglasses and Von Zipper sunglasses offer a fantastic range of sporty but cool sunglasses and are a hit among the extreme sport athletes and celebrities. For a classic touch of chic, look no further than Armani sunglasses, Roberto Cavalli sunglasses and for that injection of street style edginess, why not opt for a pair of innovatively designed Diesel sunglasses?
At Shade Station we are always on the lookout for the latest brands and styles and regularly update our sunglasses collections. Check out our style blog so you are up to speed with what's hot and new in! Be sure to also check out our sales to get that sought after style at a fantastic price. Whatever style of sunglasses you opt for, or even if you are looking to try something new, we have all the latest and classic styles to ensure that we fulfil every sunglass style and function need.
Tags:
Alicia Keys
,
Armani sunglasses
,
aviator rb3025
,
aviator sunglasses
,
Bvlgari sunglasses
,
Carrera sunglasses
,
celebrity sunglasses
,
chanel sunglasses
,
designer sunglasses
,
Diesel sunglasses
,
Dior sunglasses
,
Dolce & Gabbana sunglasses
,
fashionable sunglasses
,
fendi chef sunglasses
,
Fendi sunglasses
,
funky sunglasses
,
geek chic sunglasses
,
Gucci sunglasses
,
hot sunglasses
,
Kanye West
,
Lady GaGa
,
lady gaga marc jacobs
,
limited edition wayfarers
,
luxury sunglasses
,
Marc Jacobs sunglasses
,
new sunglasses
,
oakley Hinder sunglasses
,
Oakley sunglasses
,
oversized sunglasses
,
Paris Hilton
,
Police sunglasses
,
prada butterfly sunglasses
,
Prada Sport sunglasses
,
Prada sunglasses
,
Pucci sunglasses
,
Ray Ban sunglasses
,
retro sunglasses
,
roberto cavalli sunglasses
,
sunglasses
,
Sunglasses Homepage
,
tom ford nico
,
Tom Ford sunglasses
,
Tom Ford Whitney
,
visor sunglasses
,
von zipper sunglasses
,
wayfarer sunglasses
,
wraparound sunglasses
Spring is slowly but surely on its way and here at Shade Station we have a vast array of sunglasses, watches, jewellery and accessories to see that you step into the new season in ultimate fashion forward style!
Whilst many of us don't have the opportunity or budget to completely update our wardrobe each season, the simple use of a glamorous pair of sunglasses, a uniquely styled watch or a statement piece of jewellery can completely transform and update your outfit, bringing it to the forefront of fashion and injecting hints of those key trends making you every inch the style icon!
So let's take a look at what's in the offering from Shade Station for the forthcoming season. Firstly, as the sun begins to finally shine, you are going to need a spectacular pair of sunglasses for safety and of course, style purposes. There are some incredible new brands to look out for in addition to a vast collection of new styles from the classic favourite brands.
One brand addition that we are pleased to announce is Burberry sunglasses. Famous for its iconic classic 'Burberry Check', this high end brand now has a superbly stylish range of sunglasses with the ever favourite oversized styles in addition to some more contemporary designs. Some of which incorporate the Burberry check pattern whereas others boast fresh spring colour nude tones (a top key trend this season) such as white, warm brown and fawn. The ultimate in feminine chic!
The next new sunglasses brand to look out for is Prada Sport sunglasses. Capturing the essence of the renowned Prada Italian style but adding a casual and sporty aesthetic, these sunglasses comprise of chic visor styles, wrap around and highly on trend geek chic style narrow and rectangular lenses with thick rimmed frames. Prada Sport sunglasses perfectly unite two key trends this season; colour and sport style with fresh white, red, and brown frames to choose from as well as classic colours and all incorporating the vibrant Prada Sport logo. Perfect for on-the-go-chic!
Marc Jacobs is hot on the fashion agenda and we have some incredibly stylish sunglasses to look out for by this ultra trendy and sought after brand. With dramatically oversized sunglasses to cool aviators, there are again a wide variety of designs to choose from for both men and women. Marc Jacobs sunglasses have a range of both colour and the always sophisticated black and the up to the minute shape will definitely allow you to fashionably stand out from the crowd!
Other brand favourites that we have added new sunglasses styles to include the ever chic and classic Chanel sunglasses which if you are the definition of a true glamour and style Queen, you won't be able to resist! Fendi sunglasses, BVLGARI sunglasses, Gucci sunglasses and Dolce & Gabbana sunglasses and Dior  sunglasses offer some incredibly sophisticated and vibrant high fashion orientated designs whilst Police sunglasses, Von Zipper sunglasses and Oakley sunglasses have some fantastic sports and lifestyle orientated styles capturing the ultimate in high function and great fashion. And who can forget the classic Ray-Ban brand? There are some amazing new Ray Ban sunglasses styles to look out for with modern twists on iconic styles such as the Wayfarer and Clubmaster in addition to some brand new fresh and contemporary designs. The limited edition Wayfarers with scenes such as the New York subway are a must for those at the cutting edge.  For the ultimate in high tech innovation, Oakley has some incredible new sunglasses incorporating the latest lens technologies providing maximum eye protection and of course, conveying superb style. One of  Shade Station's favourite brands this summer for ladies is Pucci sunglasses. The colours, shapes and design are so perfect we defy any stylish lady not to be going gaga over them!
Watches are a fantastic accessory to capture a particular style and we have some great new models to keep your eye out for. Again, it is all about the colour this season with watches and the bolder and more vibrant the better! Brands that perfectly express this include the sporty but ultra trendy Adidas watches, Nixon watches, Black Dice watches and LTD Watches, D&G watches and Ed Hardy watches with their beautifully detailed tattoo art watches. Hot brands which have some fabulous new styles are DKNY watches for that spirit of New York style, Diesel watches for innovative edginess and Fossil watches for something completely unique but highly on trend. All of these brands offer a variety of watch styles and achieve a great balance between originality and high trend appeal. For something super elegant DKNY watches, Guess watches and Michael Kors watches have some wonderfully striking and feminine watches with diamante embellishments, bracelet straps, chic patterns and jewellery reminiscent aesthetics. Perhaps you are after something classic and traditional? If so, be sure to check out our ranges of Ingersoll watches, Tsovet watches, and Wenger watches.
Sporty watches are again very high on the trend agenda this season and brand which capture this look include Japanese fashion inspired Superdry (check out the Superdry Sport watches), Animal watches, Nautica watches, Timex watches and who can forget the sure sporting favourite Oakley watches with some cutting edge and innovative designs that will ensure you are top of your game!
Finally for that 'geek chic' appeal, be sure to take a look at our collection of Tokyo Flash watches with their exquisitely futuristic designs and cunning but clever methods of telling the time. Philippe Starck watches also has some visually exciting and minimal style models and the celebrity favourite Black Dice watches includes some ultra fashion forward and innovative styles. 
When the weather begins to warm up and we're no longer adorned in coats, scarves and gloves, jewellery is a fantastic way of conveying a unique sense of style and Shade Station has some beautiful, funky and edgy styles to look out for by key brands. Jewellery is going to be a huge trend this season, with statement pieces seen on the catwalks to perfectly compliment a chic summer look and add depth, colour and definition.
The hot new brand to look out for is Venus Beads which have some gorgeous boho chic style beaded bracelets incorporating vibrant colours such as turquoise, pink, red, blue violet and black. If feminine is your thing, look no further that Venus Beads with their wonderfully intricate patterned beads and subtle charms. Wear two or three stacked for a high fashion look or an individual bracelet will add just the right pop of colour to inject vibrancy into your look.
Amore & Baci have some extremely fun, elegant, flirty and unique pieces to catch your eye. With chunky colourful rings with beautiful patterns and diamante embellishments, cool charms in the designs of handbags, shoes and angels, what is unique about this brand is that you can create your own unique bracelet or necklace with the addition of charms – add as many or as few as you wish. If you are a girly girl with a sense of edginess and likes her jewellery to represent personality, this is a fantastic brand to opt for.
We also have some new street inspired pieces from Black Dice with a selection of cutting edge rings and dog tag style necklaces for man and ladies and Diesel, Police and D&G have also perfectly combined edgy with striking. Guess and CC Skye (a favourite of boho Queen Nicole Ritchie) also have some incredibly feminine and statement jewellery.
As well as a whole host of fantastic products, we promise to keep you updated with new brand additions and styles as well as celebrity and designer news and gossip via our daily updated Style Blog so you can be sure that you are well in the know about who is wearing what! We also have a Twitter page, whereby you can follow us @shadestation for instant and regular Shade Station and general fashion news.
Here at Shade Station we make it our top priority to provide you with as many designer sunglasses and watch  brands and products as possible to cater to a range of style personalities and budgets – all of which have high quality in common. We believe that everyone has a unique sense of fashion and the huge array accessories in the offering allow you to create a bespoke look to your spring and summer style. We hope you enjoy browsing our website for that perfect accessory and from the whole team, we wish you a happy and of course, a stylish season ahead!
Tags:
Adidas watches
,
amore & baci beads
,
Animal watches
,
Black Dice watches
,
Burberry sunglasses
,
Bvlgari sunglasses
,
CC Skye Jewellery
,
chanel sunglasses
,
clubmaster sunglasses
,
D&G watches
,
designer sunglasses
,
designer watches
,
Diesel watches
,
Dior sunglasses
,
Dolce and gabbana sunglasses
,
Ed Hardy watches
,
Fendi sunglasses
,
Fossil watches
,
Gucci sunglasses
,
Guess Watches
,
homepage
,
Ingersoll Watches
,
Marc Jacobs sunglasses
,
Michael Kors watches
,
nautica watches
,
Nixon watches
,
Oakley sunglasses
,
Police sunglasses
,
Prada Sport sunglasses
,
Pucci sunglasses
,
Ray Ban sunglasses
,
sunglasses
,
superdry sport watches
,
Timex Watches
,
Tokyo Flash watches
,
Tsovet watches
,
venus beads
,
von zipper sunglasses
,
watch
,
watches
,
wayfarer sunglasses
,
Wenger watches
,
wristwear
If you are a lover of luxury (and who isn't!) then Dior sunglasses should be on top of your accessories list. The Christian Dior brand is exceptionally highly regarded for its exquisite design, superior quality and ability to capture the essence of timeless luxury within its products.
The man behind the name, Christian Dior was born in 1905, in a small town called Grenville in France. When he was slightly older Dior was forced to move for financial reasons to the Soviet Union following the death of his mother and brother. A friend gave him somewhere to stay and it was here that Dior practiced and developed his passion for sketching and began drawing ideas for dresses and hats.
Christian Dior started to sell his sketches, and struck lucky when a famous actress loved them so much that she purchased every sketch. This allowed the artist to move back to Paris where he gained further professional experience in fashion des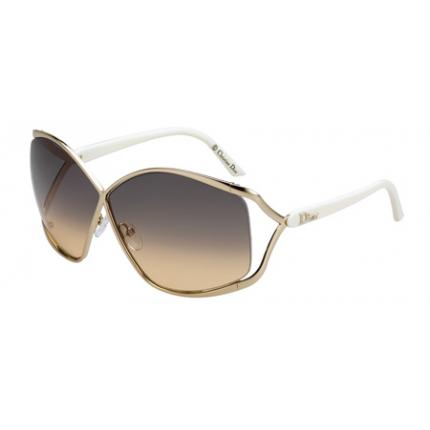 ign. In 1946 he started his own collection and Dior's first show was 90 outfits worn by six girls. Christian Dior wanted to bring back femininity and beauty and make women feel womanly and elegant once more. Of course, women all around the world were favouring this new style and fashion but some others were not so keen and felt it was inappropriate and a little too glamorous. Despite some governments throughout the world forbidding the line branding it outrageous and wasteful, Christian Dior went on to become one of the most iconic designers in the world and even since his death in 1957, the brand name has continued to dominate the fashion industry.
Full of drama, each pair of Dior sunglasses comes with a name to reflect the design ; the 60's 1 sunglasses for example are typically 60's with a vibrant panther print and oversized and the Very Dior sunglasses are indeed, very much the essence of the brand with exquisite oversized lenses with a figure of eight style gold frame and white arms.
If you are looking for a pair of sunglasses with a bit more edge, the Diorrisima sunglasses in a wraparound shape have a great fit and will stay on no matter the activity. These sunglasses are a great way of injecting instant glamour with the most casual
of outfits with their sleek jet black frames and abstract patterned detailing at the side of the lenses.
For a pair of the standard classic oversized sunglasses with slightly square shaped frames, the Miss Dior 1 sunglasses are perfect. A hit among the most glamorous of celebrities, these sunglasses are simple with clean subtle lines and the combination of black, white, red and bronze colouring injects a contemporary edge to a classic style. These shades would look beautiful with a simple and elegant dress and are the epitome of Parisian chic.
Christian Dior clothing and accessories are largely associated with women, but within the selection of Dior sunglasses, there is also something for the men! The Dior Homme sunglasses have a classic and sophisticated style with simple slim black frames and graduated grey lenses. With a masculine on-the-go attitude and a hint of sporty appeal, these sunglasses are the ideal way of injecting some style into your man!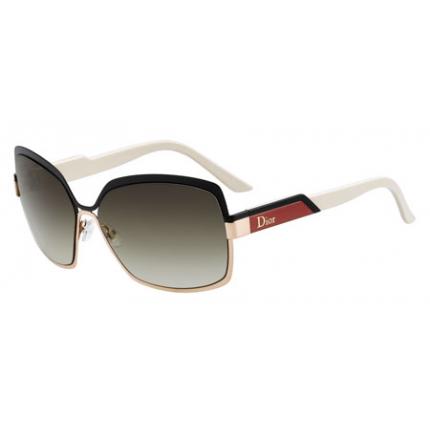 Christian Dior defines the essence of vintage glamour that instantly conjures up images of Hollywood beach side glamour and beauty. With a huge array of flattering and exquisite styles, the Dior sunglasses collection is the perfect way to add something truly chic and beautiful into your wardrobe. The addition of a fabulous pair of sunglasses can make a striking difference to your look and image and after all, Dior himself wanted women to feel feminine and beautiful and this is exactly what the collection captures.
Tags:
60's 1
,
Christina Dior
,
designer sunglasses
,
Dior Homme
,
Dior sunglasses
,
Diorrisima
,
France
,
Grenville
,
Miss Dior 1
,
Paris
,
Soviet Union
,
sunglasses
,
Very Dior
When you think of the luxury brand Christian Dior, you immediately think of glitz, glamour, drama and sophistication and that is exactly what surrounds the theme of the brand outside of the actual products. Famous for its elaborate and movie style commercials, earlier this year, Dior also homed in on the tech craze and made mobile fashionable in its multichannel effort to promote its iconic product the Lady Dior handbag.
The movie which is available to view via an iPhone application , is reminiscent of a black-and-white Alfred Hitchcock style film and is titled 'The Lady Noire Affair'. The app allows viewers to watch a trailer, the entire movie and its making all from the comfort of their iPhone.
The Christian Dior brand, founded by French fashion designer Christian Dior was properly launched back in 1947 but what even older brands are recognising and embracing is that old fashioned marketing strategies are no longer effective in today's era whereby mobile and interactive marketing is far more successful and reaches and engages consumers instantly.
The Dior movie is much like the commercials seen on television for Chanel starring actress Nicole Kidman. The mini-movie is about a woman named Lady Marion and what she may possibly have in her Lady Dior bag. To build anticipation and increase demand for the new Lady Dior bag, the company used social media tool Twitter to reveal one clue a day about the film until its release which of course built up anticipation and created a buzz and excitement about the Dior handbag. The film is a tribute to Dior's renowned Parisian style and the Lady Dior ba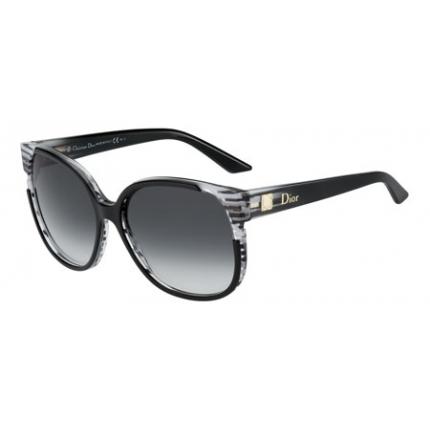 g. The film is eight minutes long and is the first of a series of four mini-movies.
Christian Dior is an incredibly iconic brand and the designer was renowned for his ability to create beautiful shapes and silhouettes and made women look ultra feminine. A famous quote from the designer 'I have designed flower women' and this involved a look which accentuated the waist and bust and creating garments which created a curvaceous look.
The collection of Dior sunglasses are wonderfully exquisite and glamorous, and designed to look fabulous and create a high couture style statement. Famous for the love of the colour pink which is a common colour in many of the Dior accessories, some of the sunglasses feature rose tinted lenses and pink frames but remain ultra chic and sophisticated. Some of the new styles also include dramatically oversized frames which are reminiscent of 1950's Hollywood glamour and there is also a selection of contemporary frames that are simple in style and highly on trend.
Dior is a classic brand that it has a unique style of its own. If you wear Dior, it definitely says something about your style personality and this is a high fashion designer label that depicts the essence of femininity. Dior is incredibly popular and regarded as sought after by many young people who favour the brand for the reason that it was loved decades ago. By keeping up with technology and adapting its marketing strategies accordingly, this has enabled the brand to reach out to the younger and tech savvy generation. The style of advertising campaigns and movies are also directed to portray the brand as one which oozes beauty, delicacy and glamour and also adds an element of the entertainment factor to the Dior brand which has proved to be very effective.
Tags:
Christian Dior
,
Dior sunglasses
,
iPhone
,
Lady Dior bag
,
Nicole Kidman
,
sunglasses
,
The Lady Noire Affair
,
Twitter
Christian Dior. As soon as I hear those two words I think glamour, beauty, luxury and sophistication. The brand, whose designer was one of the most influencial of the late 1940's and 1950's (and one of the most iconic of our time), is created for people who adore fashion and thus Dior sunglasses are made for the fashion conscious. They make a statement and proof to the fact that practicality can easily be combined with striking beauty.
The range of Dior sunglasses for 2009 is simply divine and of course complete with an array of frames, styles and lens tints. One of the new styles includes the Very Dior white to gold coloured frames which are quite retro in appearance and the complete essence of glamour. Think Miranda Priestly (Meryl Streep) style in The Devil Wears Prada! The new Dorita 2 pink and brown design is also fantastic and has a funkier edge as the colour is graduated. The brown tinted lenses also make for a very sophisticated 70's feel. Of course, the classic frames including the plastic edge Stronger style are still as popular as ever
and the brand perfectly carries its own unique flair within all the designs within the range.
Indeed, function is important when choosing a pair of sunglasses but let's be honest, Dior shades in addition to function are also heavily geared towards the wonderful feeling of owning an iconic accessory and looking aesthetically beautiful. They certainly achieve that sense of satisfaction! Celebrities who love a touch of Dior include Christina Aguilera, Gwen Stefani, Madonna, Heidi Montag and Angelina Jolie to name only a few. Christian Dior sunglasses are definitely the perfect fashion accessory for those who value style, looks and creating an impact.
Click here to visit our Christian Dior Sunglasses section
Tags:
Angelina Jolie
,
Christian Dior
,
Christina Aguilera
,
Dior Stronger style
,
Dior sunglasses
,
Dorita 2 style
,
Gwen Stefani
,
Heidi Montag
,
Madonna
,
Meryl Streep
,
Miranda Priestly
,
The Devil Wears Prada
,
Very Dior style
Oversized sunglasses are a sure hit among celebrities and ooze A List style. Indeed this particular style of shades has maintained iconic fashion status in recent seasons and has become quite a pop culture phenomenon. The lady who first made them famous was First Lady and American Royalty Jacqueline Kennedy Onassis who favoured oversized style sunglasses during the early 1970's era. This signature style is most commonly referred to now as 'The Jackie O' which numerous celebrities also opt for due to the dramatic and sophisticated look the sunglasses create.
Many designers such as Prada and Gucci have certainly caught onto this Hollywood glamour trend. However, the style of the oversized sunglasses may not be suitable for every face shape so no matter how determined you are to replicate the Jackie O look, don't opt for oversized if they are not designed to flatter your facial features. The numerous brands and similar styles available on the market will ensure your shades can create that A List drama in a way that is perfect to suit you.
Click here to visit our Christian Dior Sunglasses section
Tags:
Dior sunglasses