Since the iconic Dolce and Gabbana label was born in 1985 as founded by design duo extraordinaire Domenico Dolce and Stefano Gabbana, the brand has it has established itself as one of the main leaders and inspirations in the fashion industry loved by celebrities and A Listers alike.
Renowned for their exquisite sense of sexy and glamorous designs with an essence of sophistication, the collection of D&G sunglasses perfectly depict that with the range comprising of classic styles, oversized, aviators and visor styles.
Sunglasses are so much more than just an accessory to protect the eyes – they have become an indispensable fashion accessory and a part of our everyday lives, even when the sun isn't shining. They can be a remarkable representation of your personality, style, status and can transform the look of any outfit to inject a chic and polished edge. With styles for men, women and unisex, a pair of D&G sunglasses are on trend and effortlessly refined and make for the perfect autumn and winter accessory.
Many people like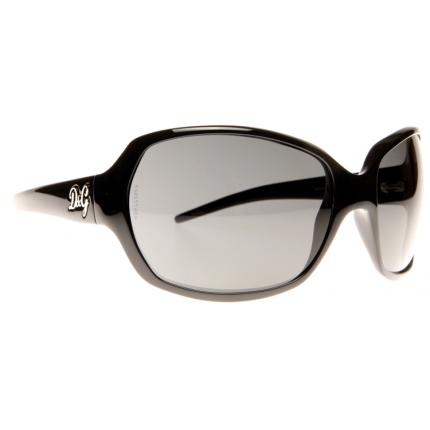 their sunglasses to be overstated and the best way to work this look is to keep you main attire chic and simple. If getting noticed is your thing and you love the glam effect, a pair of the DD8018 D&G sunglasses with their jet black oversized frames are the perfect choice. With the sleek brand logo on the arms, this style retains that Hollywood glamour oversized look and creates a dramatic look but the jet black colour and slim frames keep the sunglasses versatile and chic. The DD3030 frames are similar but have a thicker and more retro inspired oversized frame.
For something a little sportier but maintaining the glam factor, the unisex DD8037B visor or shield style sunglasses are perfect with wide frameless lenses and thick jet black arms. The D&G lettering logo is positioned on the arm in diamante stones which definitely adds a favourable touch of bling which is synonymous with the D&G brand. A further funky oversized pair includes the DD6022B sunglasses which have goggle style frames and again feature the diamante D&G logo. These frames are also retro inspired in their design.
For something sharp a little edgy and funky and very D&G, the DD6057 unisex shades have large square shaped lenses with jet black arms and dark grey lenses. Slightly retro with a contemporary twist, these sunglasses have a sleek edge that will instantly transform your overall look. Not too over the top or understated they definitely add that essence of effortless A list glamour.
D&G sunglasses provide a great example of the classic and tailored approach that the brand favours and will make for a fantastic accessory staple that will look great for a numerous seasons,  conveying timeless style. Sophisticated, polished and chic with the offering of just the right level of bling, a pair of D&G sunglasses will see you through every fashionable season in true Italian D&G style.
Tags:
D&G
,
D&G sunglasses
,
DD3030
,
DD6022B
,
DD6057
,
DD8018
,
DD8037B
,
Dolce & Gabbana
,
Domenico Dolce
,
Stefano Gabbana
,
sunglasses