Tom Ford is a certainly a prominent name in the Fashion industry and before pursuing his own line, the designer was Creative Director of luxury Italian brand Gucci whereby he was responsible for putting the label back on the high fashion map after the company was close to bankruptcy. He then started a couture label of his own which includes the fantastically stylish collection of Tom Ford sunglasses.
Ford also likes to use his creative mind within his advertising campaigns which are notorious for their risqué and provocative nature, often using erotic imagery and nudity in order to create a buzz about his collections, accessories and fragrances.
However, Tom Ford this year decided that he wanted to channel his creative eye into the world of movies and as a previous actor and model himself, he certainly has experience in the movie industry. His new film which is entitled 'A Single Man' tells the story of a gay literature professor, played by British actor Colin Firth in 1962 in Los Angeles who is struggling to come to terms with the death of his lover in a society that is very much against gay relationships or more so, pretends that homosexuality doesn't exist. Based on the book by Christopher Isherwood, the movie has received positive reviews claiming that the portrayal of the story has been directed by Ford in a sensitive and eloquent manner. The film is said not to be one that is based around homosexuality, but more about dealing with loss; a feeling and emotion that many people can relate to regardless of their sexuality. The glamorous scree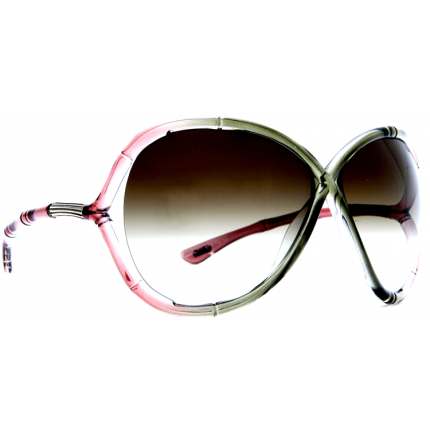 nings of 'A Single Man' have taken place this month and will hit the UK silver screens at the end of January 2010. The film is even rumoured to be on its way to earning a Golden Globe.
It definitely seems that there is no end to Ford's talents and whilst he is keen to continue his work in the film industry, he is still a very prominent figure within the fashion world and is definitely going to continue designing. He actually claimed in a recent interview that the objective of both film and fashion is to inspire people and considers them to be very similar.
The collections of Tom Ford sunglasses are bold, sophisticated, beautiful and dramatic which is very much the essence of the Tom Ford style in general. With a range of oversized designs with retro inspired figure of eight slim style frames in addition to some highly stylish aviator sunglasses (including the legendary James Bond sunglasses!), these designs really give you that high fashion, polished look that will instantly make you look like the ultimate glamazon!
Tags:
A Single Man
,
Christopher Isherwood
,
Colin Firth
,
Golden Globe
,
gucci
,
Los Angeles
,
sunglasses
,
Tom Ford
,
Tom Ford sunglasses