Roberto Cavalli has been at the forefront of the fashion industry for over 40 years and is the designer known for eclectic designs and his willingness to take risks, try out new style ideas and break creative design boundaries.
Just Cavalli is the most recent label by Roberto Cavalli and is geared towards a younger fashion market. Of course, accessories are one of the most popular forms of achieving that style hit and Just Cavalli sunglasses are a major part of the accessories collection and represent that same vibe of visual excitement, high quality and inspiration that the Cavalli range is loved for. We are incredibly excited to announce that we will soon be stocking the collection here at Shade Station in time for spring/summer when sunglasses become the one major staple accessory!
The Just Cavalli sunglasses are consistent with the vibrant and eclectic Just Cavalli style and are aimed towards stylishly confident and individual fashionistas who are energetic, confident and wear something because it looks great and not just because it happens to be 'in fashion'. Sienna Miller (pictured) looks fab in her pair which perfectly compliment her boho chic style.
And so what defines this new brand of sunglasses from the rest of the crowd? Predominantly, Just Cavalli sunglasses are ones which definitely create a statement and dare to be bold. With fine aesthetic detailing, a wide variety of materials and colours used such as tortoiseshell, pink, brown and white as well as classic black, extra detailing in the form of diamante embellished logo hinges, and patterns on the arms and frames, these features allow you to be as elegant, sporty, casual or edgy as you wish. The huge choice of differing styles is amazing, ranging from feminine and glamorous oversized sunglasses to sporty wraparounds, sporty oversized, classic (with the Just Cavalli edge, of course) and slick visor styles. Originality, excitement, high quality and innovation are always at the forefront of the design.
When you are choosing a pair of d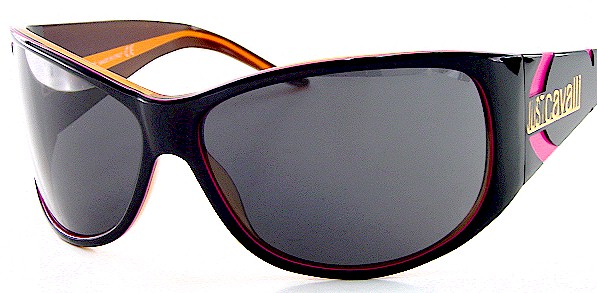 esigner sunglasses, you are best to opt for ones that have their own distinctive look and style as that is what will keep them looking effortlessly fashionable and chic regardless of specific trends that are in one season and out the next. As a designer, Cavalli firmly believes that fashion is constantly evolving and developing therefore designs his styles to suit this fluidity. Just Cavalli sunglasses are geared at the fashion conscious that place comfort and style as their main priority as opposed to merely being dedicated followers of fashion and with a pair of these striking sunglasses that are sure to brighten up your ensemble, they will fast become that staple go-to pair of sunglasses year after year and always continue to ensure that you're top of the style game!
Tags:
Cavalli
,
Just Cavalli
,
Just Cavalli sunglasses
,
roberto cavalli
,
Shade Station
,
Sienna Miller
,
sunglasses
As Fashion Week rotates around the globe, the penultimate week has very recently rounded off in the city of the sophisticated and chic; Milan. The catwalks which displayed the various collections for Spring/Summer 2009, focused heavily on jewellery and the general consensus is definitely the bolder the better. Baubles, bangles vibrant necklaces and earrings have returned with a bang to the Milan runway after several seasons of the more minimal and subtle alternatives.
The prominent jewellery trend seen on the catwalk maintained an earthy vibe, almost with a tribal edge and incorporated wood detail within necklaces and bracelets. Earrings were large, colourful and dangling as seen at the Marni show whereby the earrings were made out of heavy stone and featured crystal detail. The Gucci show was typically filled with beautiful, wearable styles and continued its favourable bejewelled theme. Classic style large brooches with gemstone hues were used to pin gowns together. Gucci's creative director Frida Giannini who is an expert in accessories suggests that the best way to stylishly include jewellery into your look is to limit it to large and bold precious stones, including amethyst, agate and crystal. Giannini has incorporated the use of beautiful and colourful stones embellished onto clutch bags which injects an element of decadent class and sophistication.
Cavalli opted for a classic yet bold style with the use of glimmering gold and stone teamed with his mini ball gowns. The bracelets were worn as strands and wrapped around the wrist like a cuff.
London consistently maintains an experimental and sometimes unpredictable sense of style, whereas Milan is renowned for its classic and continuous elegance in fashion. The various pieces of jewellery seen on the catwalks this September were certainly a bolder statement than we have seen throughout previous fashion weeks. Definitely a welcome return!
Tags:
bold jewellery for Spring/Summer 2009
,
Cavalli
,
Frida Giannini
,
Gucci show
,
jewellery
,
Marni show
,
Milan Fashion Week Spetember 2008