Hot For Summer: Tom Ford Sunglasses
Whilst Tom Ford has been enjoying his time in the movie directing spotlight, following the success of his recent film 'A Single Man', luckily he is still also wooing us with his incredible fashion design masterpieces. With hints of spring and summer finally upon us, it looks like it could well be time to accessorise your summer look with a pair of stunning sunglasses and Tom Ford has introduced some beautiful styles into his range. Think glamorous, dramatic, elegant and timelessly stylish!
The Tom Ford sunglasses collection boasts contemporary designs but ones that take inspiration from vintage styles. Distinctive shapes, strong lines and definition are common themes and the detailing involved in many of the styles is typical of Ford's exquisite taste and approach to fashion. The creative flair demonstrated in the sunglasses is the perfect way to convey your personality in addition of course, to a fine sense of style! The sunglasses are high fashion orientated but still practical and with Ford's use of only the finest choice of high quality materials, they are sure to be an accessory staple for
seasons to come.
The first style to mention which immediately jumps out as being a unique and striking choice are the Nico womens sunglasses. A creative take on the oversized look, this style is designed in a way that the frame is exaggerated with sharp angles and shaped like a triangle – these are definitely ones to go for if you are seeking ultimate dramatic glamour!
The Clemence oversized ladies sunglasses are a little more subtle in style but still boast fine detailing and convey a demure and ultra feminine look. With slimmer oval shaped graduated brown lenses and a thick silver wire frame that extends away from the lenses (a big current key trend for sunglasses), the ivory toned arms add a soft and elegant feel to the sunglasses (other colours are available also).
The new Cary sunglasses are similar to the Wayfarer in style but with thicker frames and wider arms in a dark tortoiseshell tones, Tom Ford has put his unique stamp on this style. Perfect for everyday laid back-chic with high trend appeal!
The new Georgette and Peter sunglasses are definitely worth a mention and are again a great example of Ford's fine attention to detail. Both oversized unisex styles, the oval frames feature a figure of eight design crossing over at the nose bridge and also incorporate an added top bar. These sunglasses are casual and great for everyday use but still have that distinct element of Tom Ford glamour.
The Tom Ford sunglasses collection really captures all high fashion elements and key trends but still remain unique, making them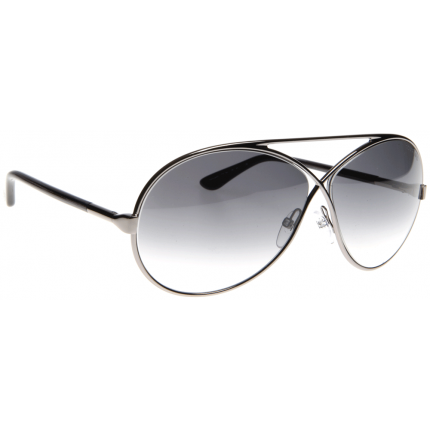 distinctive and highly sought after in the fashion industry. If you like your sunglasses to reveal something about your personality, this is the ideal designer brand to choose but the collection at the same time, caters for a range of styles which suit a variety of face shapes. With statement and unusual designs as well as more understated styles in the offering, this collection allows you to be expressive or demure as you wish. A hot celebrity favourite with fans including Gwen Stefani, Angelina Jolie, Kate Hudson and Brad Pitt to name only a few, you know that you are channeling true A List style in a pair of Tom Ford sunglasses!
Tags:
A Single Man
,
Cary sunglasses
,
Clemence
,
Georgette sunglasses
,
Nico
,
Peter sunglasses
,
sunglasses
,
Tom Ford
,
Tom Ford sunglasses
No Comments
No comments yet.
RSS feed for comments on this post. TrackBack URL
Sorry, the comment form is closed at this time.