Beautiful BVLGARI Sunglasses
BVLGARI may be renowned for its super glamorous, chic and highly fashionable style, but the brand in fact has a significant history that stems back to over 100 years ago. The Bulgari family descend from a line of Greek silversmiths who began trading silver objects in a village named Epirus over a century ago. The family founder was a man named Sotirio Bulgari.
At the end of the 19th century, Sotirio Bulgari and his family relocated his family to Italy with the hope of the business being more lucrative and in 1884 he opened his first shop on the via Sistina in Rome. In 1905, Bulgari and his sons, Costantino and Giorgio, opened a shop in via Condotti, which still today is the BVLGARI flagship store. The sons continued the family passion and learnt the craft more extensively becoming experts in precious stones, jewels and watch making. As the years progressed, they took over the business from Sotirio, using their skills to expand and widen the product ranges.
BVLGARI today is noted and favoured for its chic, sophisticated, and cutting edge style. Despite the brand continually evolving for over one hundred years, it is constantly successful in maintaining a fashion forward appeal with each and every product highly on tre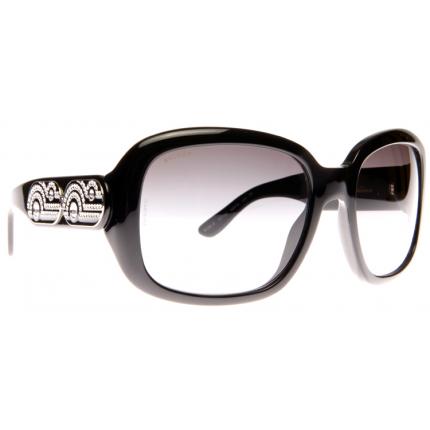 nd and incredibly stylish. Part of the BVLGARI collection includes the range of sunglasses which are designed to create a unique and individual style that has an exclusive association.
BVLGARI sunglasses can be described as creative and artistic with super glamorous designs and dramatic styles that still remain classically chic. The use of striking diamante stones and colour is also common throughout the collection and these sunglasses are the perfect style expression. BVLGARI sunglasses have an innovative style that defy seasonal trends but always appear right at the forefront of fashion, constantly being featured on the style pages and on every fashionista's wish list. The brand also maintains its original values of sourcing the finest materials and technologies to create the highest quality product possible which is also why BVLGARI is favoured on a worldwide scale. Ultimately BVLGARI is designed for men and women who appreciate a classic look with creative spirit and a unique style injection – this is part of what defines BVLGARI from other luxury brands.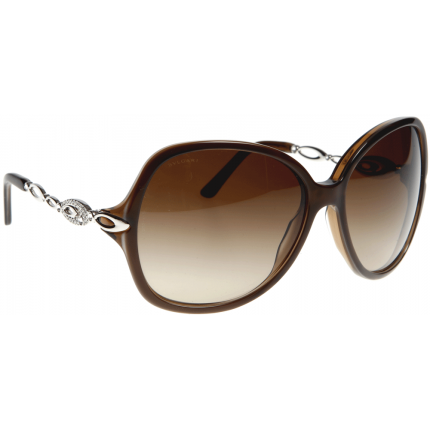 BVLGARI is still today heavily inspired by Greek and Roman culture, Italian Renaissance, and the 19th century Roman school of goldsmiths which is also conveyed through the stunning design of each and every product.
Tags:
Bulgari
,
Bvlgari
,
Bvlgari sunglasses
,
Costantino and Giorgio Bulgari
,
Epirus
,
Italian Renaissance
,
Sotirio Bulgari
,
sunglasses
No Comments
No comments yet.
RSS feed for comments on this post. TrackBack URL
Sorry, the comment form is closed at this time.