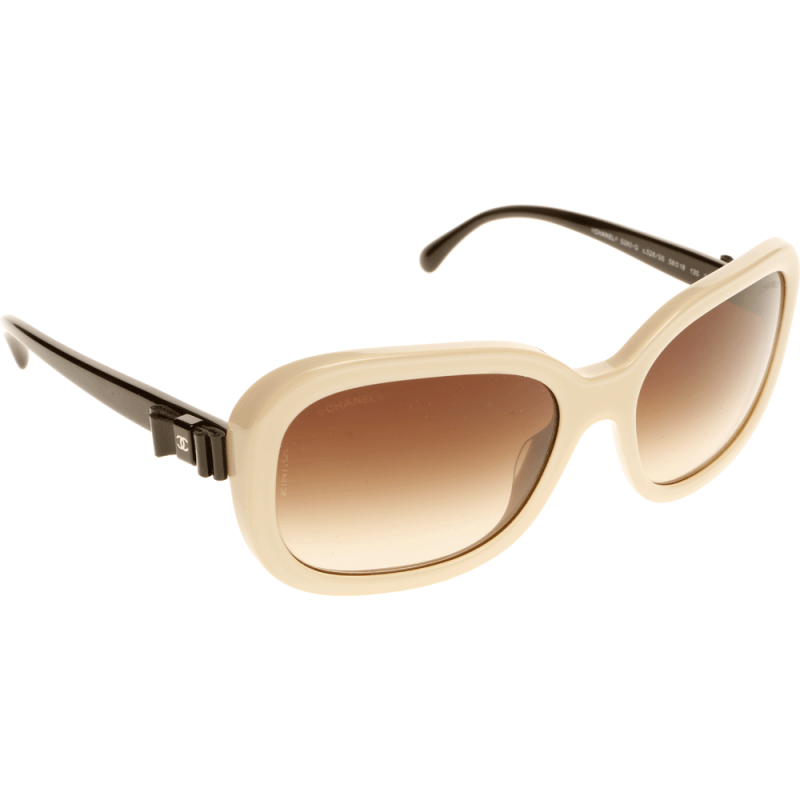 Chanel sunglasses are wonderful, ultra-feminine ideas of what modern protective eyewear should look like; beginning with 'Mlle. Coco' and the dazzling array of form-freeing components, the Chanel brand has gone from strength to strength with fascinating ideas interweaved into its 'timeless modernity' as Karl Lagerfeld calls it. Gorgeous contours and smooth curves echo the Biarritz coastline and the southern French sun-washed style that Chanel couldn't help but evoke during the 1910s and 20s; the era she 'woke up famous' for her stunning designs.
Adding cute ribbons and bows to these wonderful designs, the Chanel Ribbon range of sunglasses are creatively made and testament to the dedication and vision of this French powerhouse. Beginning in 1908, 'Coco' Chanel became the leader of the comeback with some incredible designs and ranges almost appearing from nowhere throughout a 60-plus year career. Revitalising what it means to inspire and create, the incredible ranges of sunglasses that we present this summer are a key part of this.
The CH5280Q and the CH5281Q 'Ribbon' collections are fabulously created, with celebrities and fashionistas alike fawning over these latest pieces. Utilising a set of beautiful ribbons and a durable, ever-versatile set of acetate frames and arms, the lenses add to this sense of intrigue with graduated and polarised options available. Monochrome styles and minimalist design adds to this ethos, utilising St. Tropez glamour that really accentuates the brand of Chanel in its entirety.
Take a look at the CH5280Q, which hosts a slightly squared frame and some wonderful lenses which taper beautifully into a set of sturdy, ribbon-embellished arms, as well as the CH5281Q which takes the 'academia' look and adds monochrome cuteness and femininity to a classic design. Here at Shade Station we are thrilled by the incredible impetus that lends itself to the Chanel designs, and we hope to keep stocking the very finest creations from this dazzling maison.
Tags:
chanel sunglasses
,
sunglasses
Older Posts »